Outdoor enthusiasts can utilize a fire pit to enhance their backyard experience during cold winter months. In other seasons, the fire sense patio heater is an excellent gathering hub for grilling hot dogs and marshmallows. You can engage in conversations with friends or exchange ghost stories.
Imagine an outdoor gathering without an outside heater. Your friends and family would get bored and leave. A heating element not only imparts warmth but also nurtures creativity facilitates conversations, and ignites passions!
The Black Friday and Cyber Monday of 2023 is coming. Tangkula has deals for you on the outdoor furniture set with propane patio heater. If you intend to buy a patio set with a space heater or propane firepit, you cannot miss this article of backyard fire pit ideas and our BFCM Sale!
Tangkula patio fire pit table guide provides useful info about different propane heaters. Today, we'll answer common questions to help you decide which patio fire pit table you require. 
Are fire pit tables worth it?
The value of a propane outdoor heater depends on your specific needs and preferences. If you like being outside, especially in winter, a fire pit table is a good thing to have. It not only provides a source of warmth but also adds ambiance to your outdoor space.
Ideal for social gatherings, an outdoor patio heater offers a place to sit, relax, and enjoy the beauty of a controlled flame. The worth of a fire pit table relies on how often you'll use it and the enjoyment it brings to your outdoor lifestyle.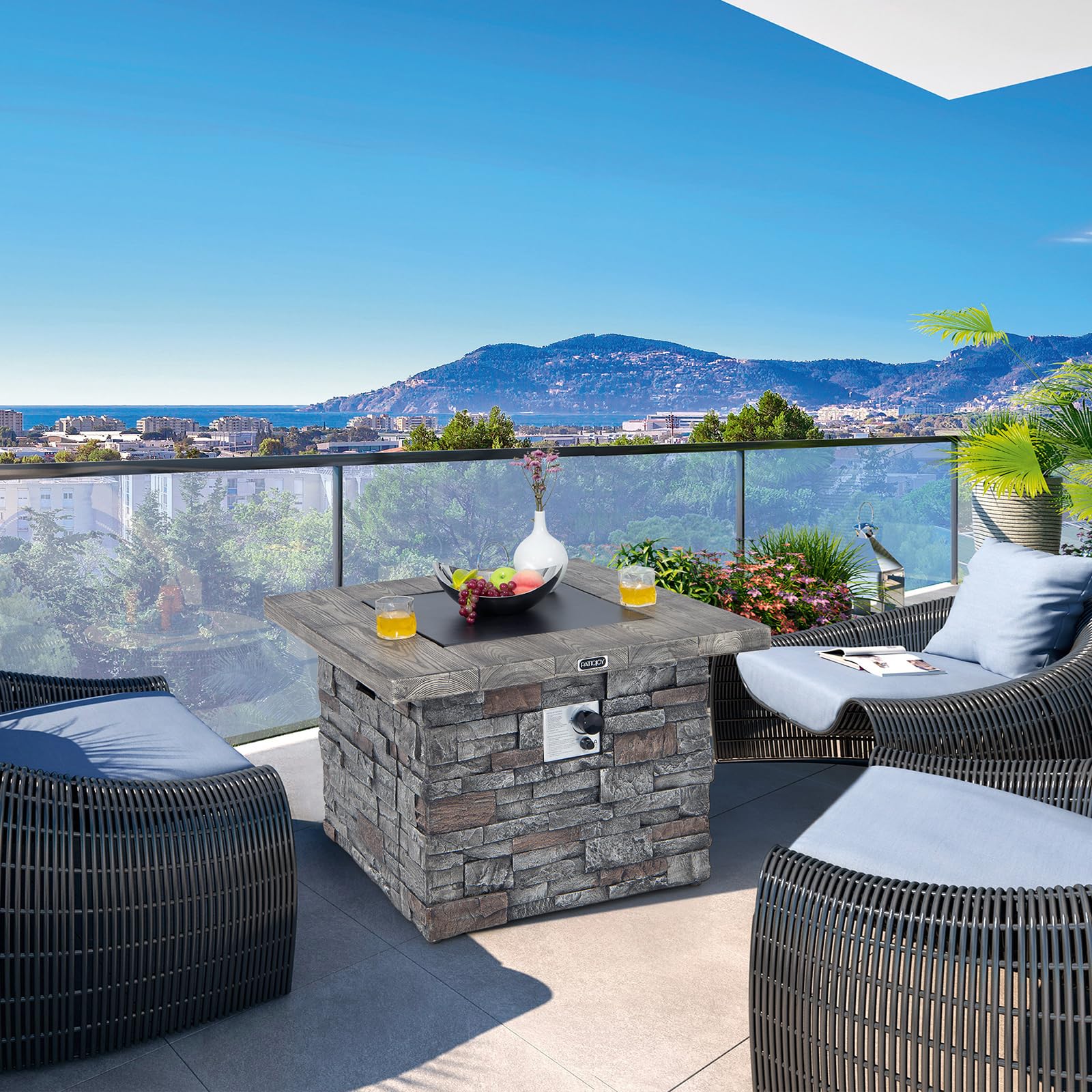 What is the purpose of a tabletop fire pit?
A tabletop fire pit serves a dual purpose. Firstly, it adds an element of elegance and style to your outdoor landscaping, making it an eye-catching focal point. Secondly, an outdoor electric heater provides a controlled flame, offering ambient lighting and a source of warmth.
These fire pits often have designs for tabletops or other surfaces, which makes them convenient for entertaining guests. They can also function as practical pieces of furniture, allowing you to place drinks or snacks on them.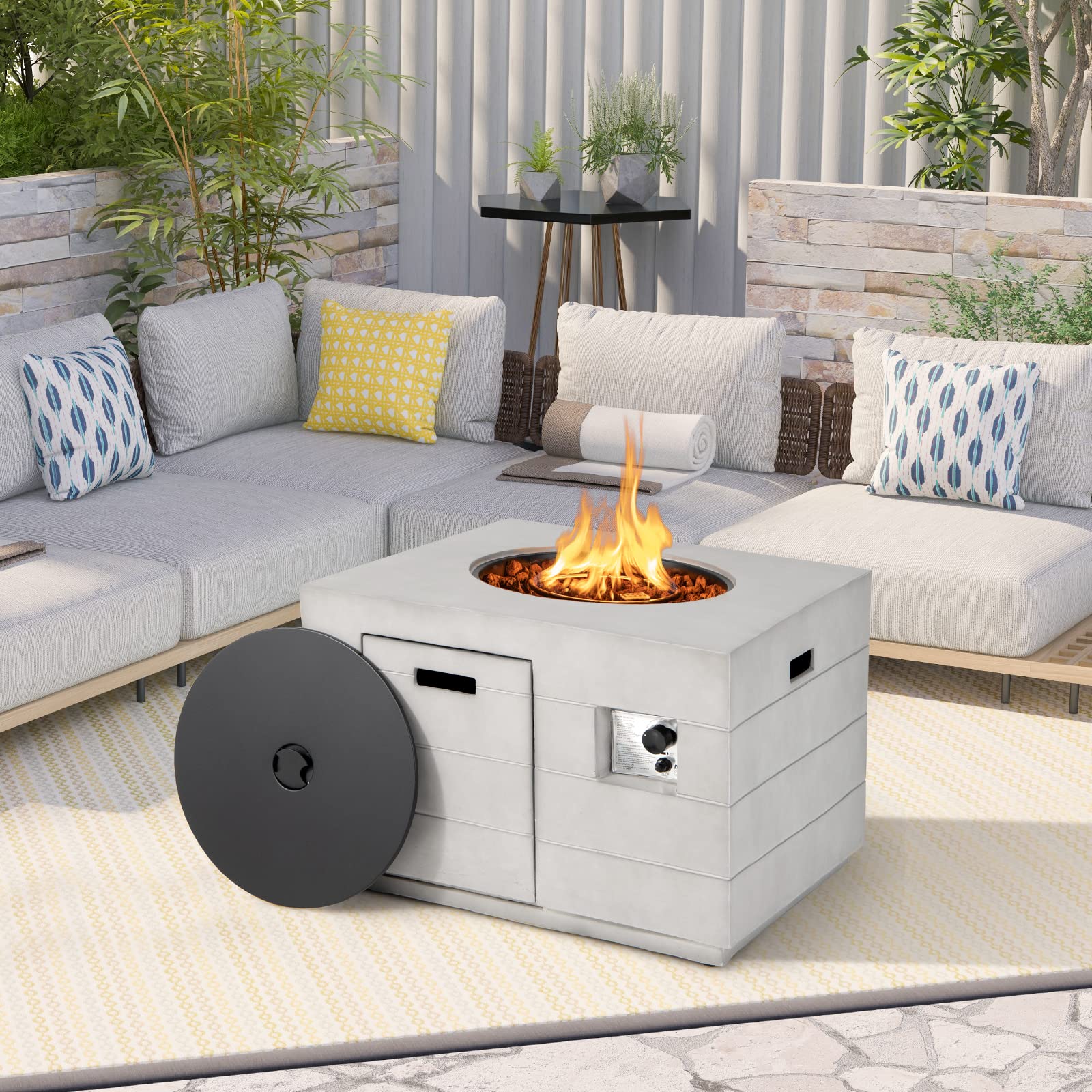 How safe are fire pit tables?
Electric patio heaters are generally safe under the manufacturer's guidelines. They often come equipped with safety features such as screens, glass wind guards, and burners designed to reduce the risk of accidents. Regularly checking and servicing your fire pit table and following the safety instructions in the manual is important. Proper supervision when in use, especially around children and pets, is also crucial.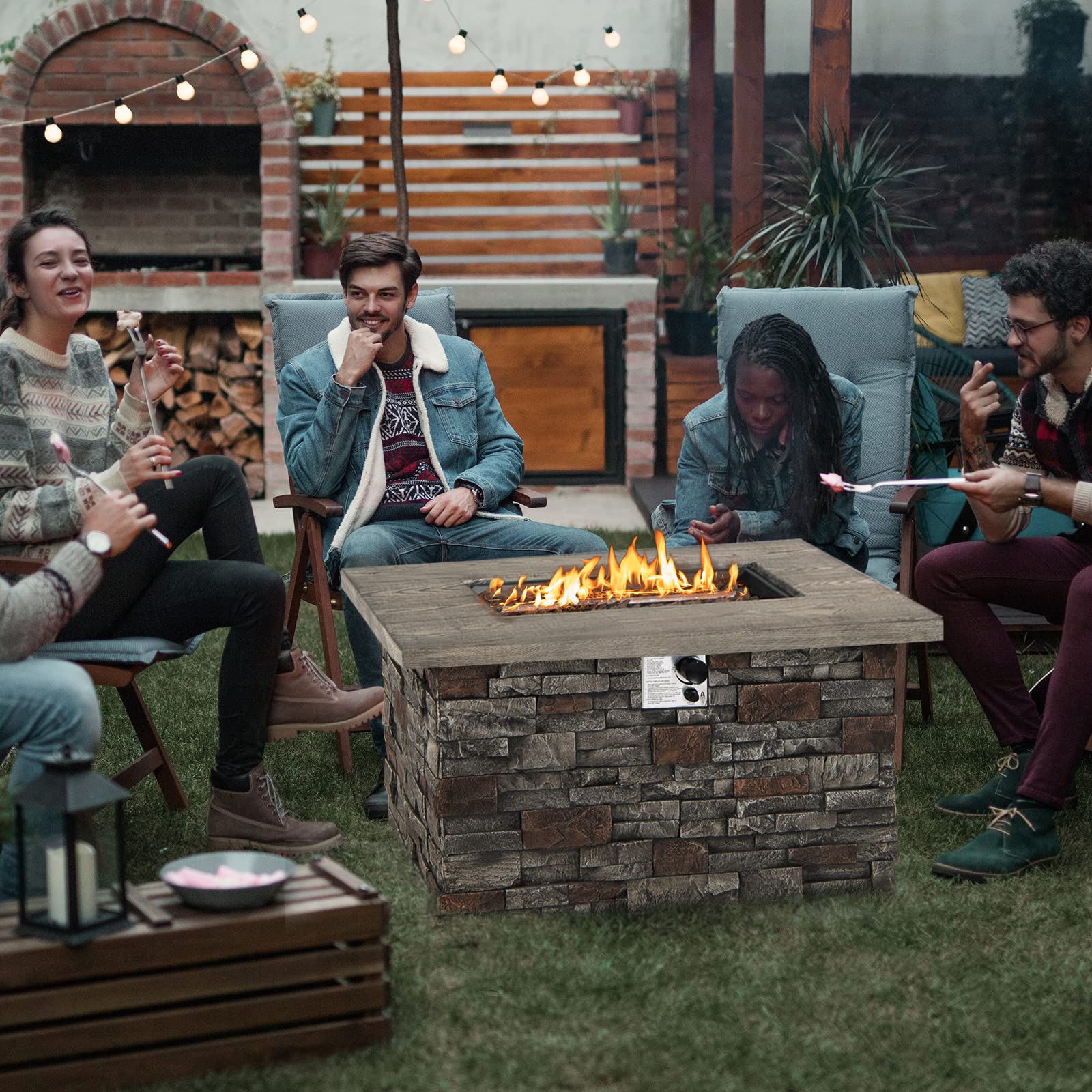 What do you burn in a fire pit table?
Gas patio heaters typically use propane or natural gas as their fuel sources. These fuel options are popular because they have a controlled flame. They are also cleaner and more convenient than wood-burning fire pits.
Some models may also use ethanol or bioethanol, which is eco-friendly and produces no smoke. The fuel depends on your preferences, local regulations, and availability.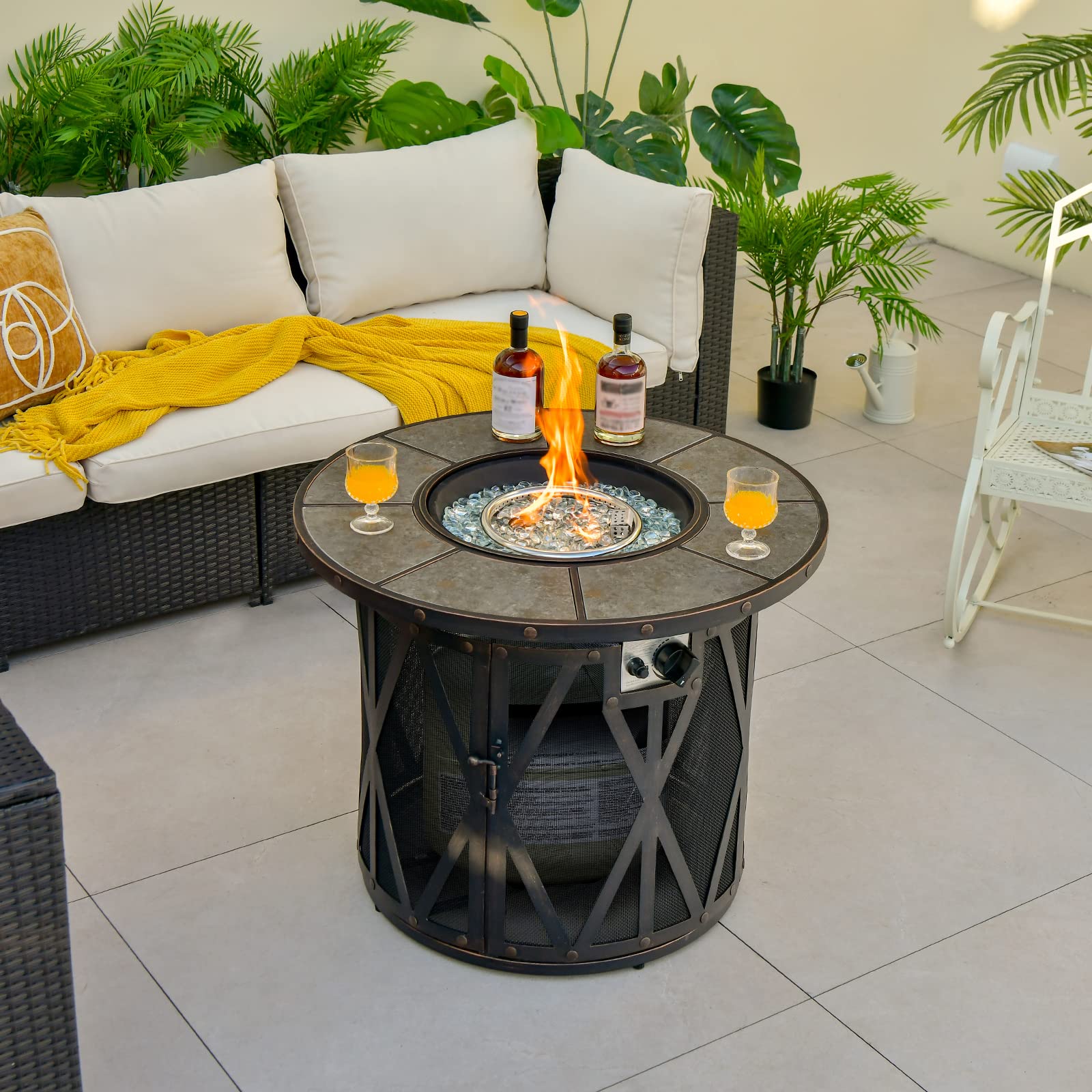 Do fire pit tables give off much heat?
Fire pit tables can produce different amounts of heat depending on the model and fuel type. Although they create a warm and inviting environment, gas fire pits may not generate as much heat as wood-burning ones. If your primary goal is to generate substantial heat, you can consider other heating options.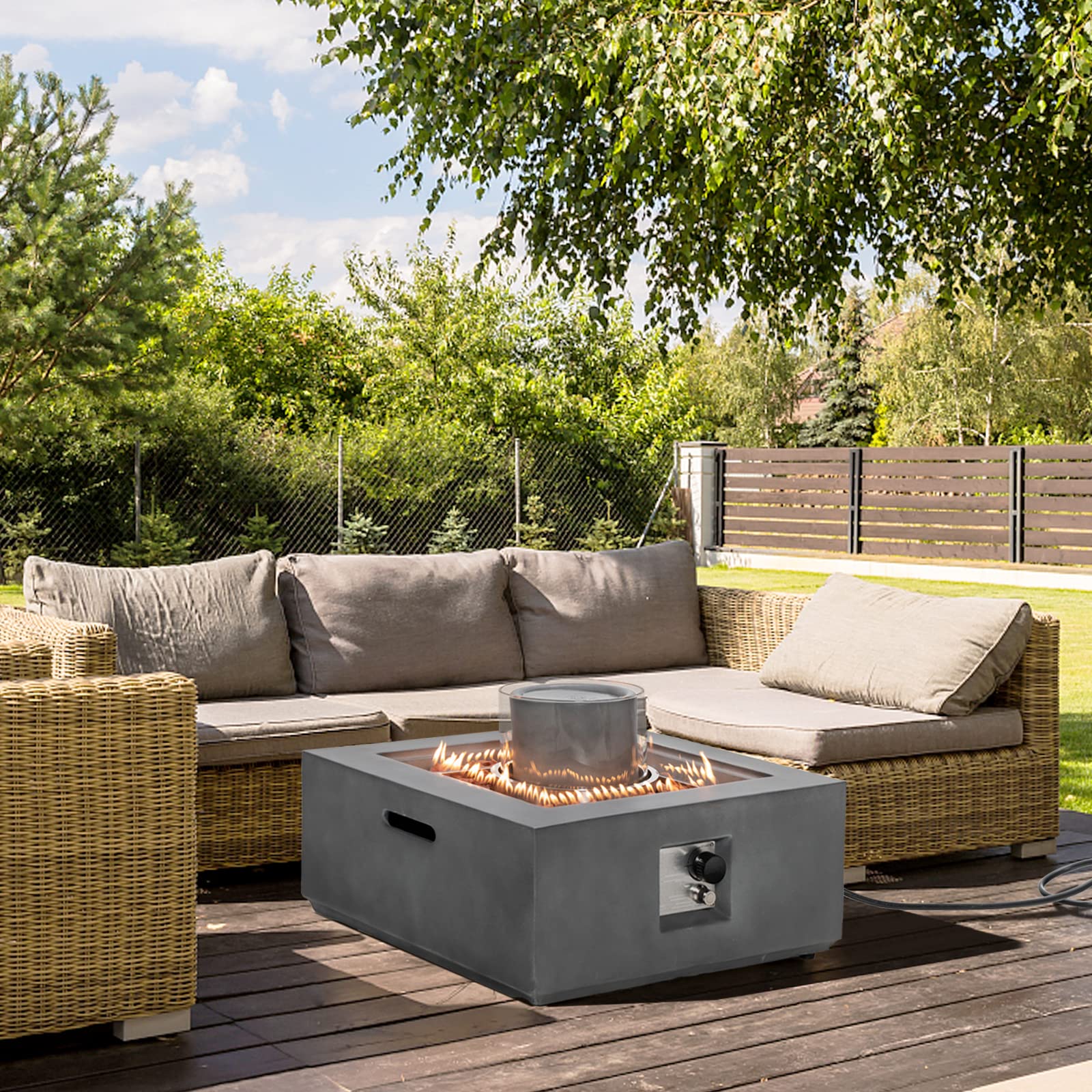 Why are fire pit tables so expensive?
Fire pit table prices can differ based on materials, craftsmanship, and design quality. Higher-end fire pit tables often use premium materials like stainless steel or granite with intricate designs or customizations. These factors can contribute to a higher price. For example, the portable outdoor heater is much more expensive due to the technique.
Additionally, the durability and aesthetics of these tables often justify their cost over time.
What is the best material for a fire table?
The best material for a fire table depends on your specific needs and the environment. Some common materials include aluminum, steel, concrete, and granite.
Aluminum is light, doesn't rust, and is easy to move, so it's great for portable fire pit tables. Steel is durable and can withstand various weather conditions. Concrete and granite possess strength and allow for customization to match the style of your outdoor area. The choice of material should align with your aesthetic preferences and the way of maintenance you like.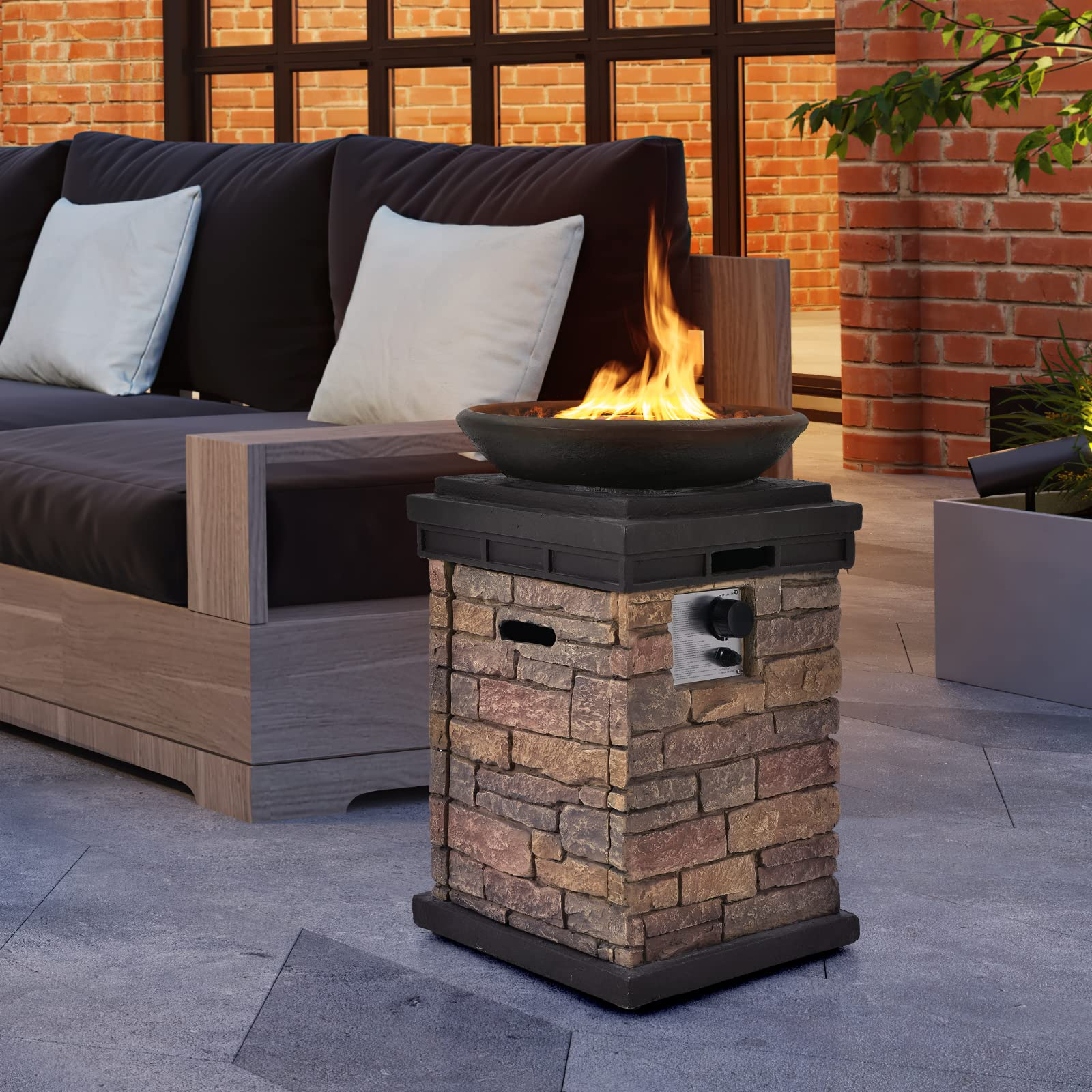 Should I choose a round or square fire pit?
Choosing a round or square outdoor gas heater depends on what you like and the look you want for your outdoor area. A round fire pit often creates a more casual and communal atmosphere, with people naturally gathered around it. Well-suited for conversations and socializing. In contrast, a square fire pit can provide a more structured and modern look.
Consider your aesthetic goals and the layout of your space when deciding between round and square fire pits.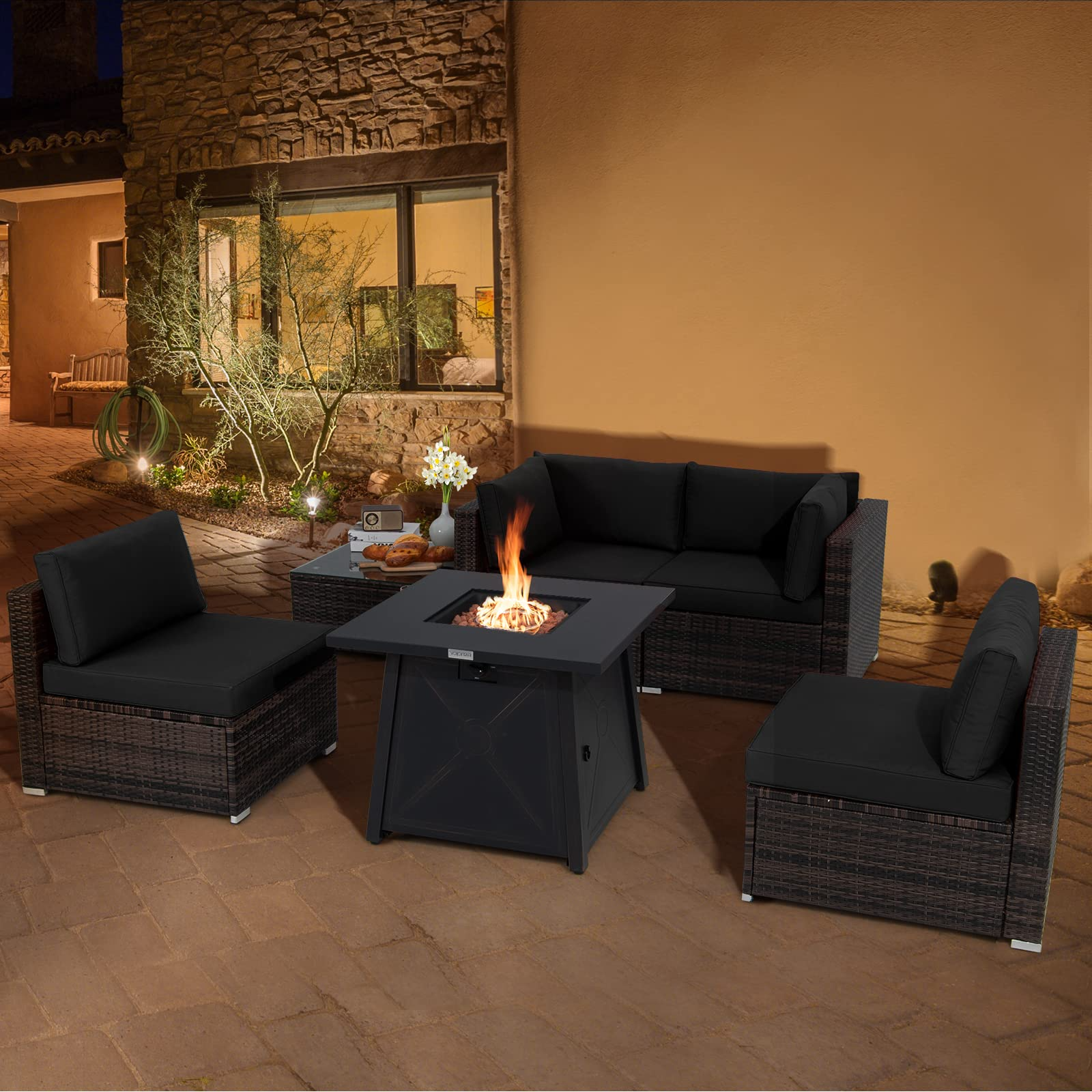 Here are the main points we should consider when choosing an outdoor propane firepit. In the next article, we'll present Tangkula fire pit ideas, perfect for winter outdoor furniture. You will enjoy your day with family and friends in cold weather. Remember to subscribe to our email and get the latest news about Tangkula sale info! 
Relaetd article: