Tangkula provides all kinds of furniture, appliances, pet supplies, and sports equipment for customers with the highest quality. If you have no idea what to select, check the Tangkula article to get inspired! We collect all the purchase guides for patio furniture & outdoor appliance & outdoor sports equipment in this article.
If you are interested in any collection or article, click the link to find more inspiration and ideas about Tangkula outdoor furniture!
Garden Furniture
1. Before selecting the most appropriate patio furniture set in Tangkula, furniture material is the first thing you should consider. In Tangkula, the material of furniture is three kinds, including wood, rattan wicker, and steel & aluminum. Different material features varied merits & demerits, maintenance, and characteristics. Find more at the series: Shop Furniture by Material

Material introduction:
Maintenance:
FAQs:
2. The second step of your purchase is to decide which kind of furniture your backyard need.
The Tangkula patio furniture set suits different seasons and usage scenarios, including the small space yard, poolside, balcony, backyard, gazebo, etc. Remember to measure the space where you want to put the patio set. According to your usage, we sort the furniture into the following category:

Patio Gazebos:
Gazebos provide a more private space with slides, nets, and solid frames. If your backyard is aligned with neighbors or faces the road, try a backyard gazebo for your private time!

Patio Seating:
If you need outdoor seating to serve beside the swimming pool or need swings and gliders for leisure afternoon time, Tangkula sunlounger, glider, swings, and hammock are the best choices. You can get inspiration from the following article:

Outdoor umbrella & base:
The patio umbrella provides protection and covers for your cozy outdoor living. The umbrella will prolong the lifespan of your patio furniture set and protect you from UV rays and rainwater. If you need one, check the article to get more information.

3. If you need a furniture set instead of a single item, you can choose the Tangkula outdoor furniture set, which contains at least one chair/ sofa and a side table. We also provide recommendations according to the space size of your yard.
If you're looking for a bistro set for your balcony or your bistro, you can check this article to find more. If you get more than 10 sets for business use, you will save 8% with the code "

bigsale

"!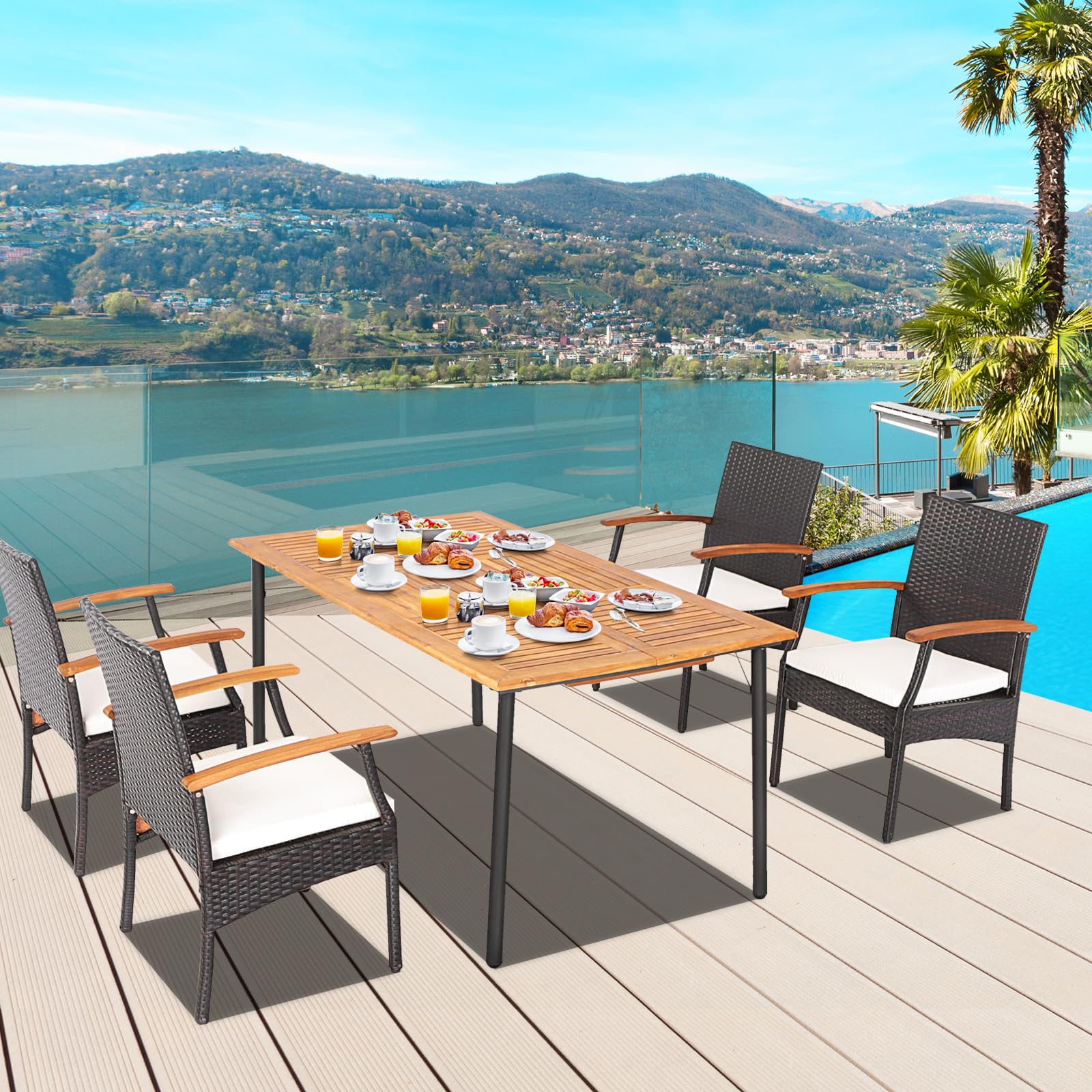 If you want to have dinner in the backyard at summer dawn, enjoying the beautiful sunset and breezing wind, check out the outdoor dining set in Tangkula! Also, you will enjoy a big discount with the code "

bigsale

" if you're purchasing for your store or other business!
4. As for the patio sofa set and outdoor conversation set, you can check the series: Shop furniture by material. We have introduced quite a lot of 9-piece sofa sets, 7 PCS conversation set, and L-shape sofa sets.
Outdoor Appliance:
Tangkula aims to provide you with a cozy living experience. We hope you can find inner peace when relaxing with Tangkula furniture and appliance. Space heater and fireplace table set will keep you warm in harsh winter. Meanwhile, the air cooler will keep you in a cozy condition.

Outdoor Sports:
Tangkula aims to provide professional golf cart bags and other golf equipment for golfers. Golf stand bags are perfect gifts for both adults and children at Christmas, birthdays, children's Day, Mother's Day, Father's Day, Valentine's Day, etc. Tangkula lists some of the golf products as the best present in 2023. If you have no idea of what to buy at any anniversary, check the Tangkula shopping list and get inspired! Back to the point, Tangkula lists some best-selling products in the following passage. If you have no idea what to choose, check the article and get inspired by others' choices!

This article will continuously update to collect the latest information on Tangkula garden furniture. We hope this blog will help you quickly find what you need and saves you time! Meanwhile, you can also find other columns about home furnitrue & appliance, pet supplies, and gift list & seasonal decor later!