Tangkula aims to provide thoughtful service for our customers. And therefore, we collect all the buying guides for home furniture, including living room, entryway, kitchen & dining room, bathroom and home office, and appliances for summer and winter. Here is the table of all the related articles.
Shop Furniture by Room

Dormitory

Home Appliance

Appliance for Summer


Appliance for Winter


Appliance for Daily Life

Shop Furniture by Room!
Living room
As the major room to host guests and enjoy leisure time, the living room impacts our daily life. No one can imagine a life without living rooms. Even if you live in a small apartment, there is still a place for sofas, narrow end tables, or TV consoles. Tangkula provides two main furniture types for this area: the TV stand and the coffee end table.
Tangkula TV stand features two kinds. One is the original sort, and the other is with inserted electric fireplace, keeping your living room warm in winter. Most TV stands are modern or natural styling, made of wood. The elegant appearance of mid century modern TV console adds vibes to your home. The other popular style in Tangkula is the industrial style, or you can call it the mid-century style.

The lift top coffee table and metal side table solve your pain point in the living room. The modern coffee table help keep the room tidy and clean, while the walnut end table is more suitable for a small room. The narrow end table is a good choice if you spare more space in the living room for exercising or other indoor activities. See more info about the glass coffee table and unique end table. Click here!

Entryway:
Entryway plays a secondarily important role in the post-COVID period. People hold that a neat and fragrant entryway will light up people's minds and remove depression. Corner coat racks, cube storage for shoes, and modern entryway benches are the main pieces of furniture for organizing an appealing entryway. Tangkula provides practical advice on decorating your entryway in the recent article.

Kitchen & Dining Room
Tangkula wood dining table set can hold up to 4 people. Glass dining table set is the best seller, which looks futuristic and fashionable. If you're a new couple, the 3 PCS dining table and chair set can meet most of your needs for now. We will give a brief introduction to buying a guide to dining furniture sets later.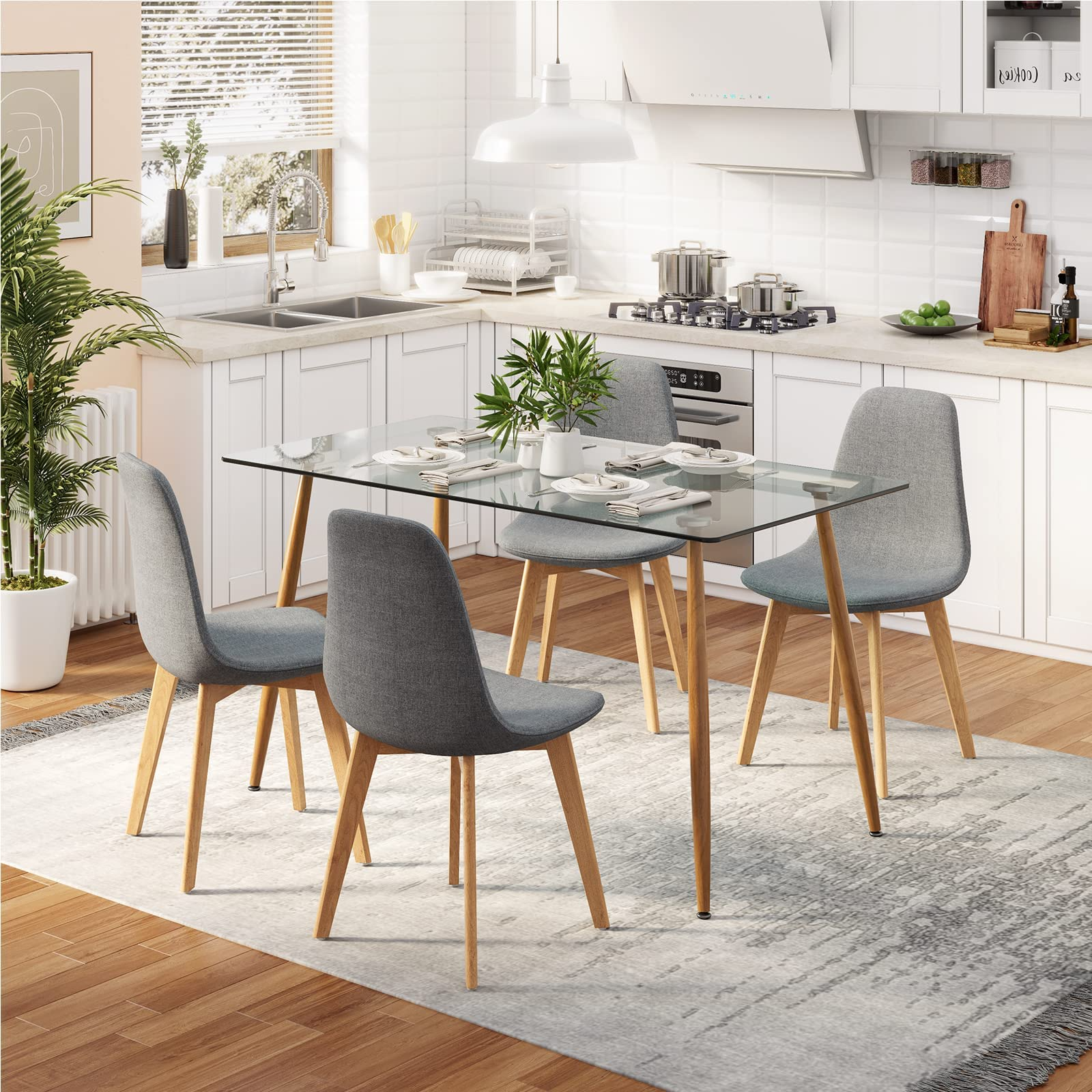 Tangkula bathroom furniture contains a drying rack, cabinet, mirror, and other supplies. Tanglula corner bathroom cabinet features different size, which suits different space. We are experts in organizing and introducing you to various storage plans. Meanwhile, a vanity mirror with LED light is perfect for gloomy places. If your bathroom features no window, the LED bathroom mirror is more practical than the normal one, ensuring your clear vision.

Home Office
With the growth of AI technology, more creative jobs appear, including more freelancers in society. They need to work from home most of the time. And therefore, a home office will become a popular concept in the future. According to the survey, people will be more creative in a cozy environment. It's time to decorate your home office and select a comfortable office standing desk for your spine's health. Luckily, you can find buying guidelines in Tangkula. We answered the FAQs about electric L shape standing desks in the following article.

Meanwhile, if your budget is limited, Tangkula will give you other options as alternatives. Or you can select the corner standing desk, which uses the space to the utmost for the limited room space.

BTW, if you're interested in other products, like computer desk, writing desk, printer stand, and bookcases, check out the home office furniture collection. We will update related buying tips later.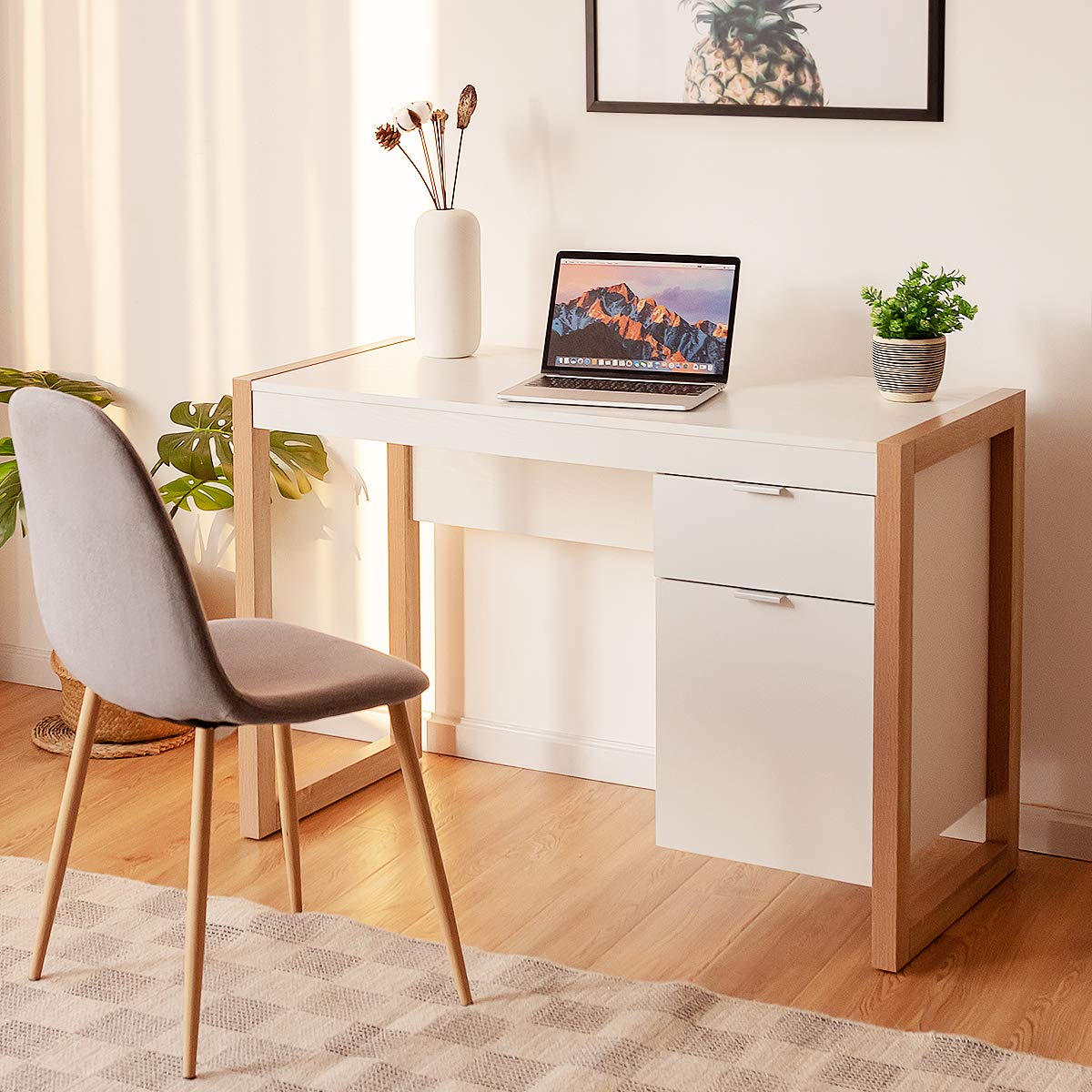 Dormitory
If you're concerning about your brand new dorm life at college, or you're finding effective cabinets, racks, or shelves to organize your dorm, check Tangkula recommendations! We select 10 practical items to help solve your problems. It's time to upgrade your dorm and embrace your new life experience!
Home Appliance
Tangkula home appliances can be divided into 3 groups.
Appliance for Summer
Tangkula has prepared guidelines for modern ceiling fans and cool air fan before the weather gets smothering. We introduce the wind swivel orientation of fans in summer and winter, which helps you use our summer appliance.

Related Article: 
Appliance for Winter
Tangkula modern electricity fireplaces and safest space heater warms you mentally and physically. Most importantly, the electricity fireplace can be inserted into the rustic TV stand, which adds vibes to your living room. It imitates the real burning coal and wood gleaming in the darkness. It's also the perfect decor for Christmas! If you live in an apartment without enough space for building a hearth, the built-in electric fireplace will be your best friend!

The energy efficient space heater serves the same role as the electricity fireplace does. But it is more suitable for the bedroom. The latter is more suitable for the living room. All the space heater has safety certification, and you won't worry about safety issues.
Appliance for Daily Use
Home lights are essential appliances for the bedroom and living room. You can find modern floor lamps of all sizes and sets for different needs. The elegant design of industrial floor lamp fits most home decor. If you are wondering which one suits your bedroom and living room, you can find the answer in the following article!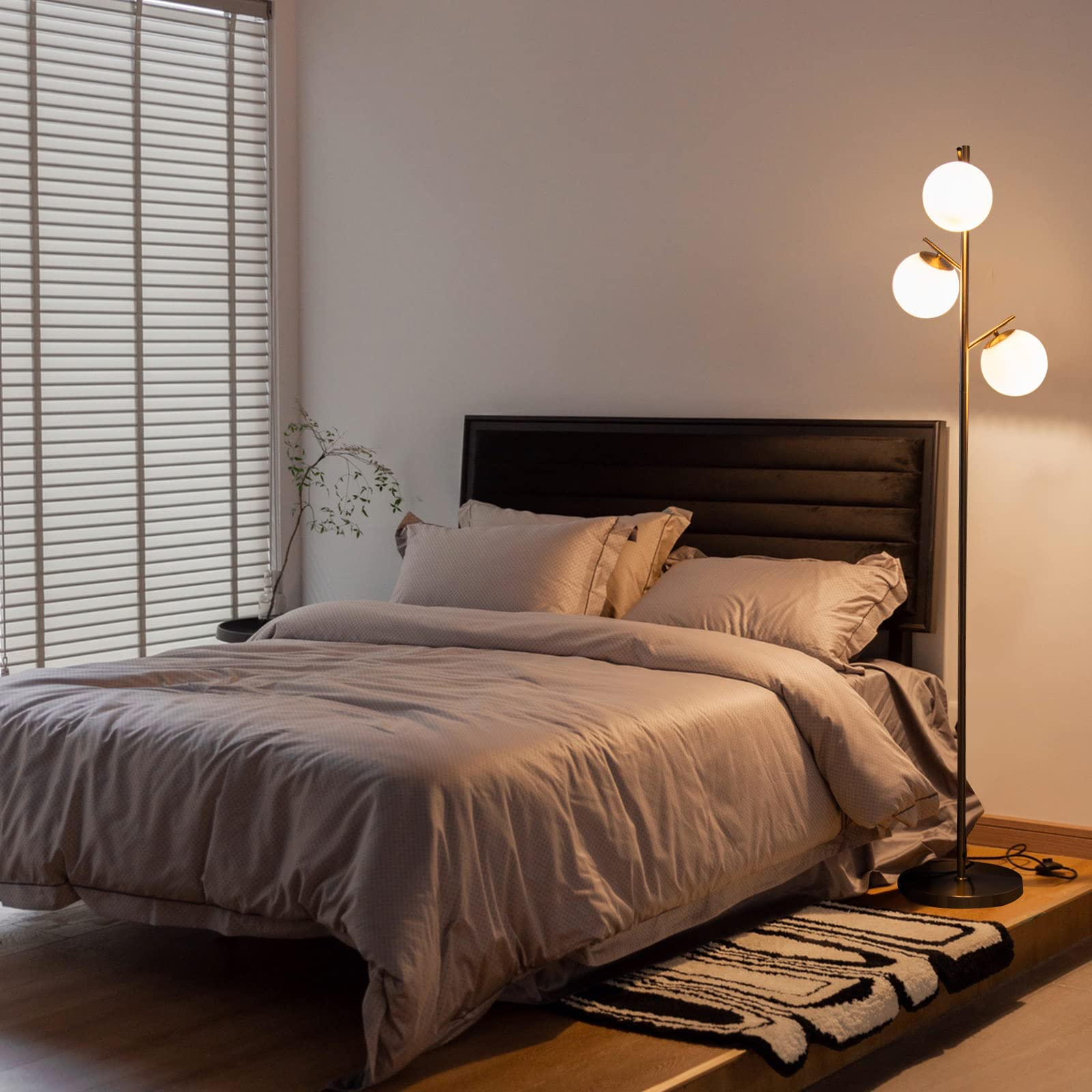 That all the blog relates to home furniture and home appliances. We will continue updating this column " Shop Furniture by Room". Tangkula will collect all the news in this article for your convenience! So, please remember to subscribe to our store, or you'll miss the latest news and great sales on our indoor and outdoor furniture!